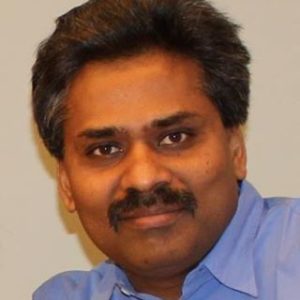 RAMESH NAGAPPAN, CISSP, CISA, CRISC, CCSK is a Cybersecurity Technologist and Blockchain enthusiast, who specializes in technologies related to Information Security, Cryptography, Blockchain,  Cloud Infrastructure Security, Compliance assurance and Identity Management solutions for building Mission-critical Enterprise applications.
Currently, he is a Technology VP at a leading financial organization at Boston. Previously he worked on different roles and responsibilities as part of Oracle (Cloud Engineered Systems team) involved with Security architecture of Oracle Engineered Systems and Public Cloud initiatives, Sun JavaSoft involved with Java Security development team and Sun Java Center Consulting practice involved with Security and Identity management architectures and implementation for large-scale enterprise customers.  Ramesh is the co-author of Core Security Patterns (Prentice Hall) and four other books on topics related to J2EE, EAI and XML Web services. He frequently speaks at industry conferences and contributes to industry standards and open-source initiatives on Java, XML, and Security. Currently, Ramesh focuses on security technologies intended for Cloud infrastructure (IaaS/PaaS/SaaS), Blockchain initiatives, PKI/Cryptographic solutions, Web Access Management, Identity Federation, IT Security/Compliance Audit assurance, Multi-level Labeled Security, and  Identity Assurance using PKI/Cryptography, Smart cards, and Biometrics.
Ramesh is an adjunct faculty at Harvard University and Brandeis University, where he teaches Cloud Security and Applied Cryptography topics.
Ramesh holds degrees in Computer Sciences and Industrial Automation from Indian Institute of Science, Bangalore and Applied Sciences with a concentration in Computer Science from Harvard University. He actively holds several certifications in Security, Information Systems Auditing, Risk Management and Cloud Security from ISC2, ISACA and Cloud Security Alliance respectively.
His personal home page and blog is http://www.websecuritypatterns.com. Ramesh can be reached at nramesh_at_post.harvard.edu.
Ramesh Nagappan Books @Amazon.com: 
http://www.amazon.com/Ramesh-Nagappan/e/B001H6MGD0/
Ramesh Nagappan Presentations:
http://www.slideshare.net/ramesh_r_nagappan
Core Security Patterns: Book Website
http://www.coresecuritypatterns.com